Hello - I'm Milo, a Berlin-based product engineer. I am passionate about solving interesting problems and shaping ideas into products.
2023
SaaS
Bugsnap
An intuitive web-based tool designed to streamline bug reporting, capture user feedback with screenshots and videos, and enhance the debugging experience for developers and teams.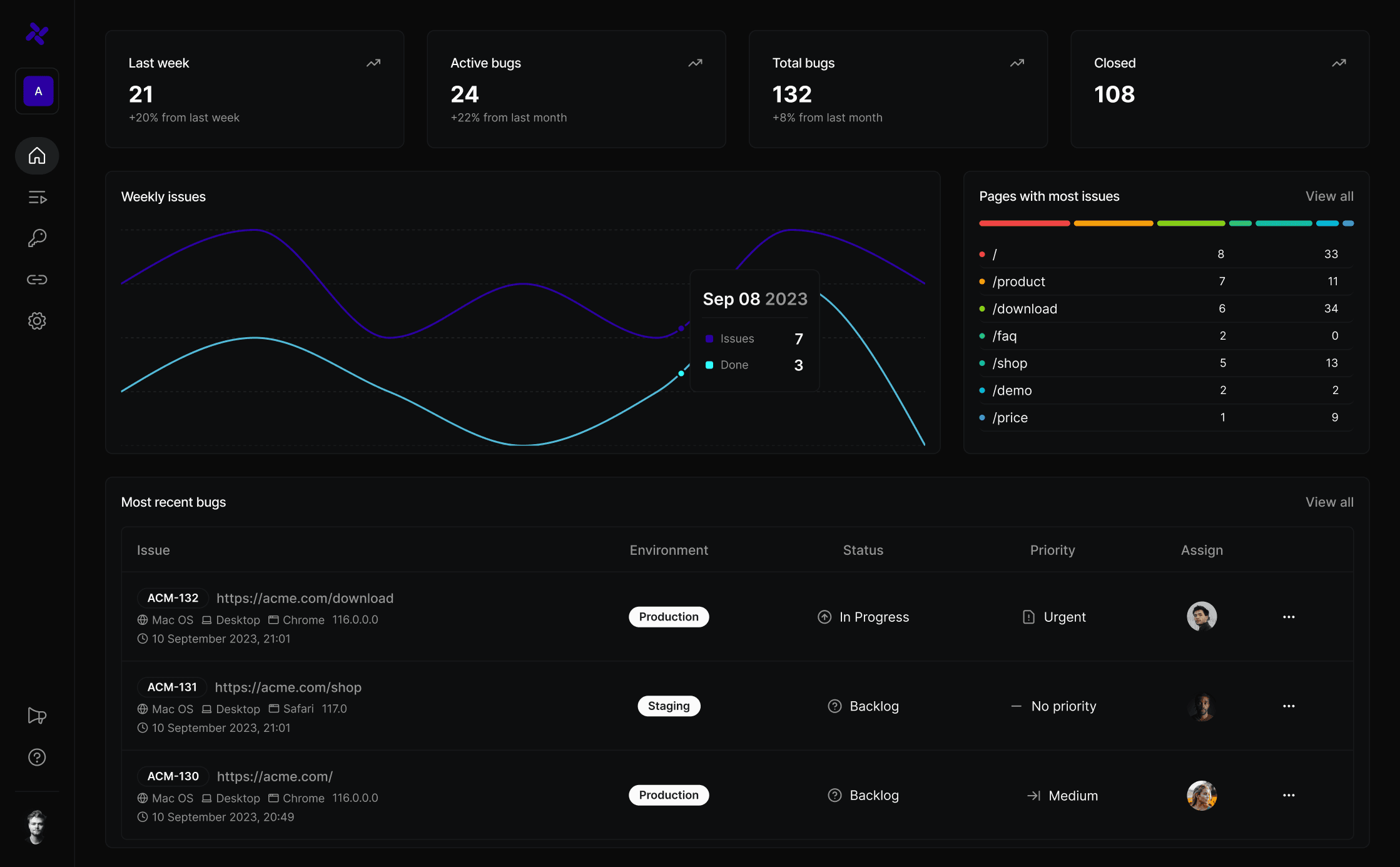 2023
SaaS
Figural
The definitive project management tool for the digital age. Tailored for individuals and businesses handling digital assets, from images to intricate designs. Seamlessly manage, version, and track every asset's lifecycle.